A favorite winter activity for Albuquerque's outdoor enthusiasts is to stalk the North American Porcupine (Erethizon dorsatum) in the Rio Grande Bosque. I have several YouTube videos about them, as you can see here, here, and here.
The porcupines must be there year 'round, but in summer it's impossible to see them in the leafy crowns of cottonwood trees.* In the winter the leaves are mostly gone and with enough patient wandering, you'll see one. But as the next photos show, you need to know what to look for. I took the first two sets of photos in February 2017. If you hover your cursor over the slide shows, you can control the images.
In the first photo, it's hard to see anything besides an apparent clump of leaves. Looking closer, the guard hairs (more on them below) become apparent. Switching to a new angle, you can just make out a face at the right side of the porcupine. Doesn't help that the porcupines are usually just dozing, not moving, which might attract your attention.
The next fine fellow wasn't so masked by leaves and branches, so was easier to find. In these two photos, the front claws really stand out.
Next are three closeups. In the first photo you can see nostrils, front teeth, and a beady little eye. In the second you can see the claws on the two front paws and one of the hind paws. In the third, well, you're practically looking up its nose.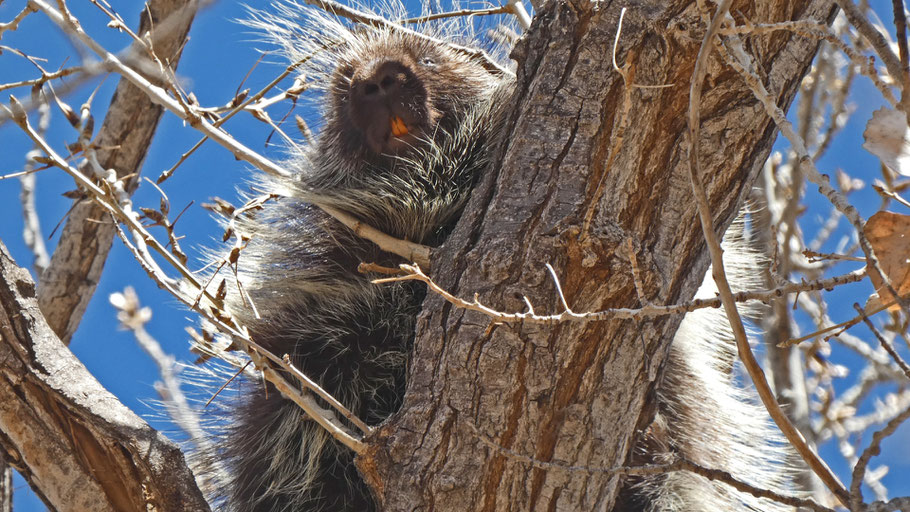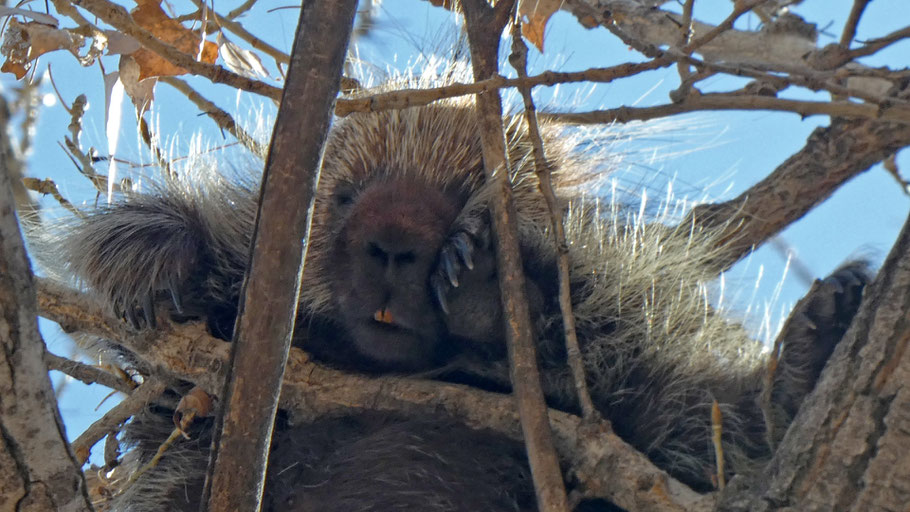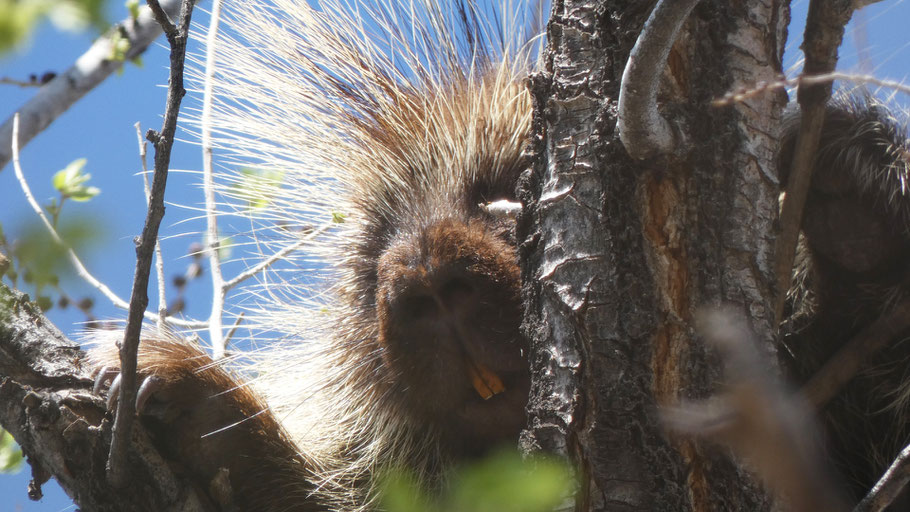 In the photo that follows, you can see the three types of porcupine hair.
The brown underfur is next to the skin.
The long "guard hairs" are what you notice at a distance.
The quills (a highly specialized form of hair) usually lie hidden amidst the other hair.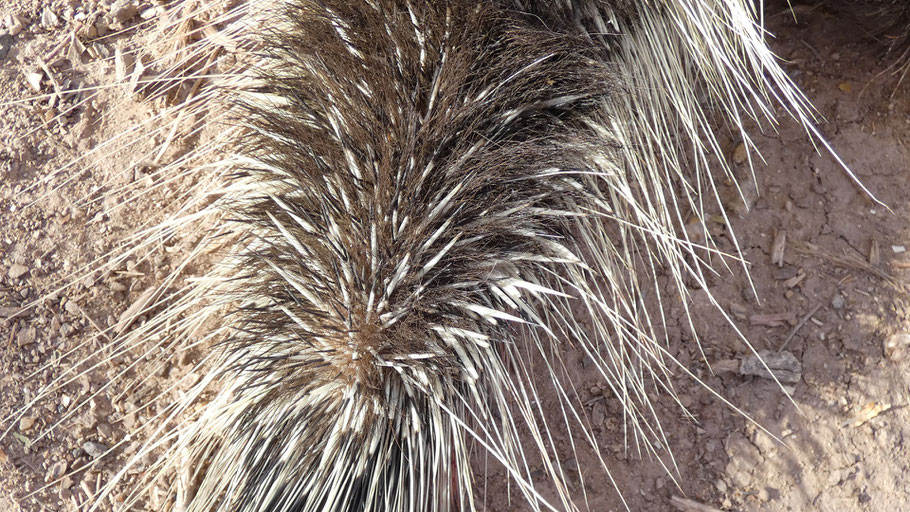 The porcupine sat still as I photographed its tail because, sadly, it was dead. I suspect that it shared a common porcupine fate, falling out of a tree, as I discuss briefly in a blog.
---
If you go looking for porcupines in the winter Bosque, you'll miss a lot of the fun unless you take a camera with a telephoto lens (or at least a pair of binoculars). I took the photos you see here with a compact camera or a bridge camera, not an SLR, but each time the lens was at or near maximum zoom.
As long as you're looking for porcupines, keep an eye out for their droppings! They look like little elongated pellets for a wood stove, and not at all gross to pick up. The photo below will show you what to look for.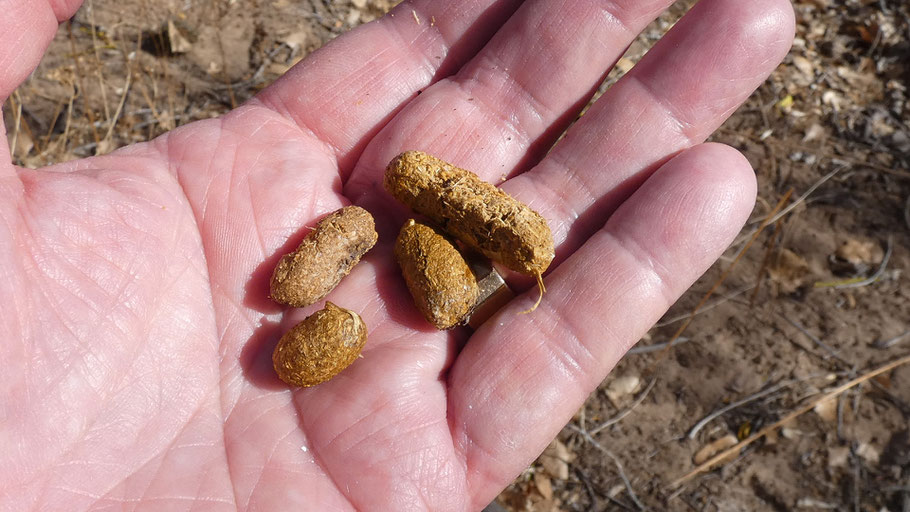 ---
I'll throw in a few more photos to round out the web page. One photo, from the spring of 2022, shows a porcupine stuffing itself on cottonwood catkins.
---
*For my sightings of treetop porcupines in the warm months, please visit my blog pages from May 2021, July 2021, and August 2022.