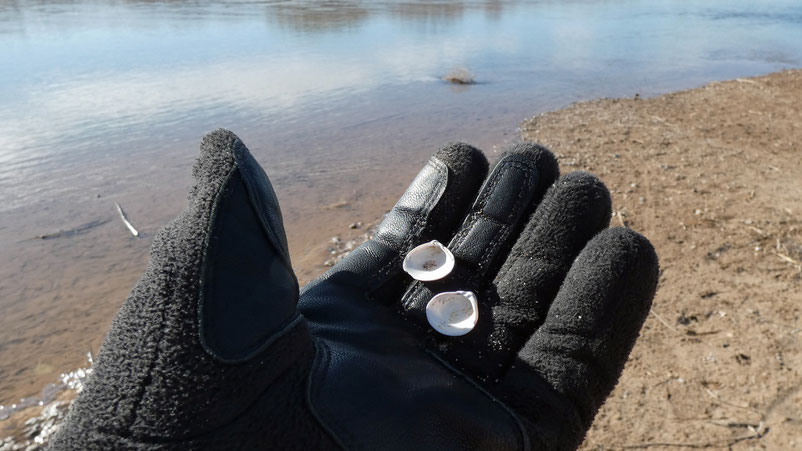 (Updated Sept. 11, 2021)
Yes, it's true: there are clams in the desert. My photo shows two clamshell halves from the shore of the Rio Grande in Corrales, New Mexico. The picture was taken on a chilly morning, New Year's Day 2021. These may be the non-native Asian Clam, Corbicula fluminea. Like house sparrows and many other immigrant species, it is widespread in North America.
Besides colonizing the Rio Grande itself, the clams have spread into irrigation systems along the river. I first encountered the clams years ago, while walking the irrigation system in the Mesilla Valley.  Don't expect clam shells along the ditches, since those go dry part of the year. Instead, look for them along permanently watered "drains" (drainage canals). As irrigation districts dredge the drains, clams get scooped up and dumped on the embankments on either side. You can see some of those dumped clam shells in the next photo.